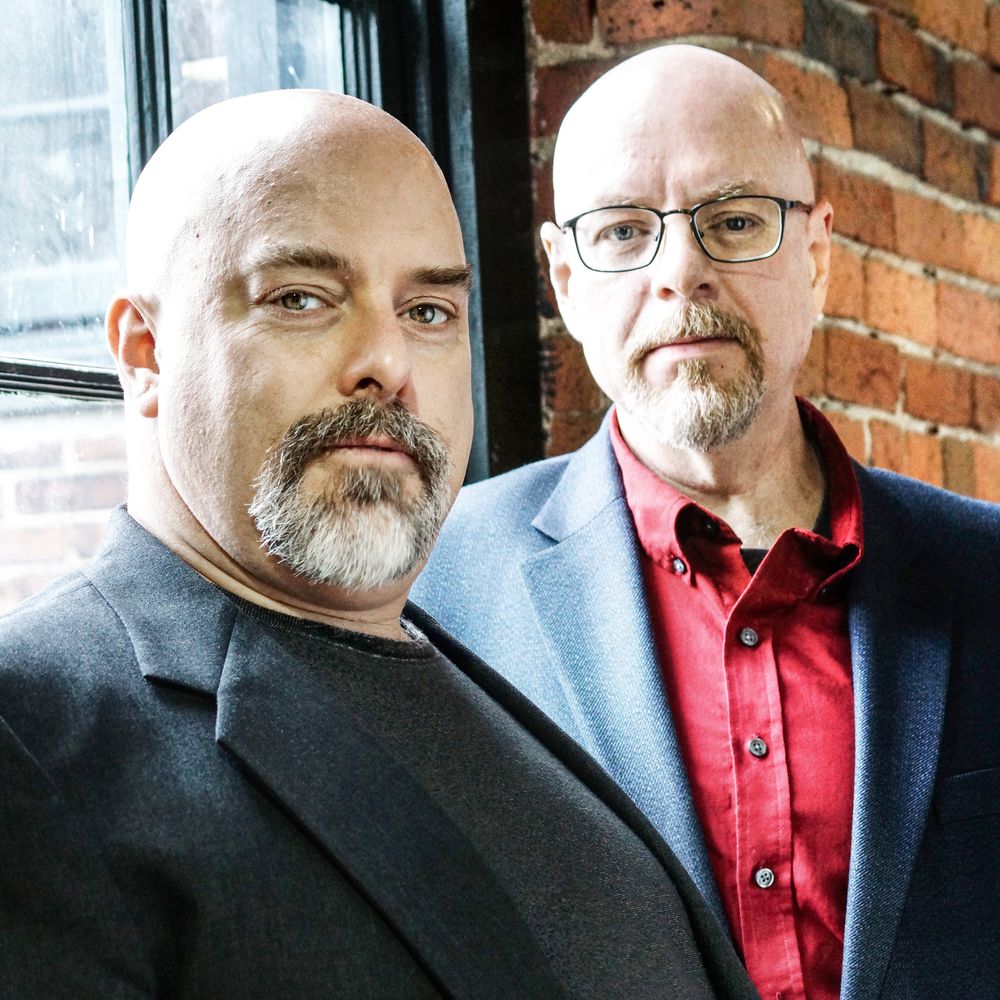 Our Bio...
Void Contact is a studio band founded in the mid to late 80's by David McHenry on vocals, keyboards, and drums, and Carter Scott on vocals, keyboards, and guitars.
They independently released two albums: Age of Antiquity in 1989 and Autonomy in 1991, which featured a keyboard and vocal rich progressive pop sound.
At that time, their influences ranged from Yes, Rush, and Jethro Tull to the more pop sensibilities of Billy Joel and Chicago.
Carter eventually left the band for other pursuits while David formed a live band of the same name and played multiple venues in the Nashville area. During this period David recorded 5 songs that were never released. The style evolved into more of a power pop sound, much like The Beatles, Supertramp, Jellyfish, and Toy Matinee. Eventually the band broke up and these songs were shelved when David left the music scene for other pursuits.
In 2013, David and Carter both found a renewed sense of inspiration and began writing and recording new songs, continuing that power pop and progressive sound. David has remastered and, in some instances, re-recorded certain parts of the 5 unreleased songs.
Both sets of songs have been compiled in their first official release after close to 30 years "Many Happy Returns".
As soon as "Many Happy Returns" was released, they immediately started work on their second release, "Secrets and Alibis" which contains 12 new songs and 2 older songs rewritten for a more modern sound.
In 2020, the band released their 3rd album, "Form Over Dysfunction" featuring 10 new songs further evolving the bands approach to a more streamlined sound.
Many other great musicians have contributed to Void Contact's catalog over the years, such as:
Rick Vito (Fleetwood Mac, Bonnie Raitt, Jackson Browne, Bob Seger, Stephen Tyler)
Dale Russell (The Guess Who)
John Catchings (Ben Folds Five, Vince Gill, Hoi Polloi, Owsley)
Arvel Bird (Loretta Lynn, Tom T. Hall, Louise Mandrell)
Phil Smiedt (David Kramer)
Jim Hoke (Harry Connick Jr., Sheryl Crow, Don Henley, Billy Joel)
Marc Long (Sandra Bernhard)
David's wife and daughters also contributed vocals, bass guitar, and album artwork.
David and Carter are already writing and recording new songs for future releases.

Band Line-up:
David McHenry – drums/percussion/keyboards/vocals
Carter Scott – guitar/bass/keyboards/vocals